RECENT BIOSIMILAR LITIGATIONS & THEIR IMPACT
Partners: Lakshmikumaran & Sridharan The webinar series bring together leading legal experts who will share the latest legal updates, decisions, and insights in live sessions over the week, ensuring you have the global perspective to stay ahead of the game. Webinar Date: 24th November 2023 | Timings: 4:30 PM IST Agenda: In light of the […]
Partners:
Lakshmikumaran & Sridharan
The webinar series bring together leading legal experts who will share the latest legal updates, decisions, and insights in live sessions over the week, ensuring you have the global perspective to stay ahead of the game.
Webinar Date: 24th November 2023 | Timings: 4:30 PM IST
Agenda:
In light of the most recent wave of BPCIA litigation, including
Amgen Inc. et al. v. Sanofi et al
Update on the CRISPR patent wars
mRNA patent litigation
Dr. Malathi will analyze strategies and considerations during pre-litigation and litigation of Biosimilars
Our Speaker: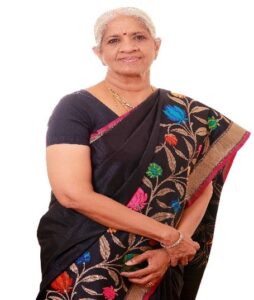 Dr. Malathi Lakshmikumaran has more than 30 years of experience in the field of biochemistry and Molecular Biology with an expertise in plant genomics, DNA fingerprinting and genetic transformation.
Dr. Malathi serves as a Executive Director and heads the life science group at the IP division of the firm. She is a registered patent agent and has been actively engaged in preparing, filing and prosecuting of patent applications, both in India and abroad. She mainly works on pharmaceutical, chemical and biotechnological patent applications.
Dr. Malathi has successfully supervised several Ph.D. participants in the area of Molecular Biology and has more than 100 publications to her credit in various national & International journals.
Prior to joining the firm, she served as the Head, Centre for Bioresource & Biotechnology Division in The Energy and Resource Institute (TERI) for a period of 17 years.
1
WEBINAR ON RECENT BIOSIMILAR LITIGATIONS & THEIR IMPACT
Be the first to add a review.
Please,
login
to leave a review